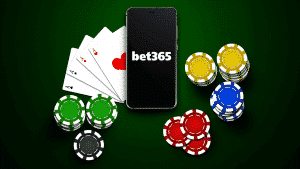 If you are looking for how to download and install the bet365 Poker app for either an Android phone or an Apple iPhone then we've got everything you need covered in this article. If you don't yet have a bet365 account then you can sign up with bet365 Poker and get yourself a great poker bonus today. All you need to do is follow our simple steps and then enter the bonus code 365BC.
bet365 is one of the leading online gambling companies so it's no surprise that they offer a full collection of apps to cover all areas on online gambling. bet365 are most famous for their sports betting product but you may be surprised to hear that bet365 poker is up there with some of the leading online poker platforms on the internet.
They have everything a poker player would need from cash game tables to full-on poker tournaments. Find out how to download the bet365 poker app on your phone below.