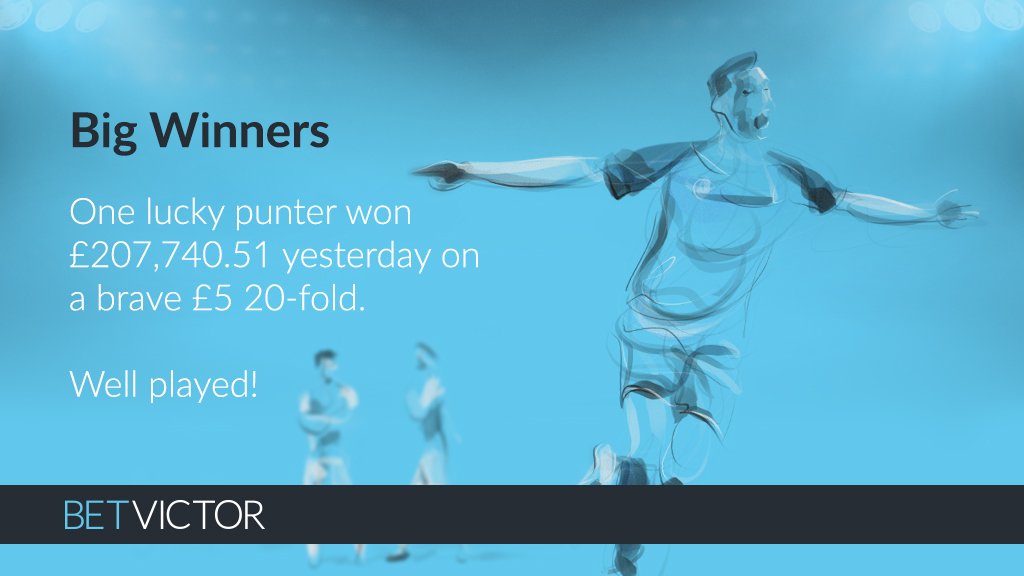 Struggling with accumulators on the Betvictor site? Then you have come to the right site to help you out. We have put together an easy to follow guide to help guide you through the process.
All you need to get started is an account with BetVictor. Check the directions below to assist you open your account and then we can begin putting our bets on your accumulator.
Login int your account or open a new account where you can take advantage of Betvictor's excellent latest promo offer
Use the menu and find which sports you want to bet on
Click the odds of your selection then add to your slip.
Repeat the above until you have all your selections ready.
Use the box with the number of your selections /1 to enter your stake amount then just hit 'Place Bet'.
Placing Your Acca Detailed Explanation
Step 1
The first thing you need to do is log into your account (if you've done that before, skip directly to step 2). This is your username and password when creating your account. If you can't remember your password, you will be able to reset your password and gain access back to your account under the Login and Create Account buttons. You're prepared to move on to Step 2 once you've logged in.
Step 2
BetVictor lists all of its most famous sports and coupons down the screen's left hand side, so scrolling down the All Sports menu is generally easier until you discover the sport you want to bet on. Let's suppose you want to position a Both Teams to Score Accumulator on the Football weekend, so in that situation, click on the Football icon (although you can use the Promotions tab to navigate specifically to this offer).
Once you click on the tab you will see a long list of different competitions to choose from. I'm going to start filling in my coupon with the English Premier League, so I'm going to click on it and that brings up a list of the next series of games coming up in that division in the next few weeks.
Step 3
The initial list of winning teams details the game and odds on the home team. We want to position a Both Teams to Score Bet, however, so we need to highlight this choice by clicking on the top of the page on the Both Teams to Score box. Click this and you've loaded the Premier League match list for both teams to score.
Step 4 
The next step is to add choices to your coupon by merely clicking on the bet odds you wish to use for your bet. The box turns a pale blue colour when a bet is highlighted, and then you can click with your mouse or touch screen device to add that selection to your coupon. Do this for all the Premier League selections you want.
You can then add matches from other leagues in a comparable manner until you have added to your coupon all the games you want.
Step 5
Now you're prepared to put your bet on. Check your Betslip selection list on the right hand side of the screen and then look down the Multiples column to locate the item that matches the single ticket accumulator. For instance, if you made six choices, it would be a six-fold bet. Next to this bet, enter how much as your stake you would like to put on.
You will see how much your Total Stake is in the blue box below, along with any future returns you would receive if the accumulator were successful.
Once you're happy, just click the green button 'Place Bets Now' and you are on!
Why Use Betvictor For Acca's?
As you can see knowing how to place an accumulator with Betvictor is really straightforward, but what is more essential is what advantages you can get if you use their website?
If you're searching for any other good reasons as to why BetVictor should be considered for all of your accumulator bets, then there's a trio of enticing promotions presently accessible on the site that makes betting with the business great value for cash.
Betvictor Acca Insurance
This is an insurance promotion that sees the player regaining their initial bet as a free bet (up to a maximum of £ 10) in case they are narrowly missing out on a more than five selections winning accumulator bet by 1 team.
All you need to do to qualify for Acca Insurance is place an accumulator bet consisting of five or more selections on the 90-minute win / draw / win football market and you will be eligible as long as your cumulative odds are 4/1 or higher.
If almost all your selections are successful, but only one let's you down, BetVictor will reimburse your losing stake as a free bet 100 percent (up to £ 10 maximum).