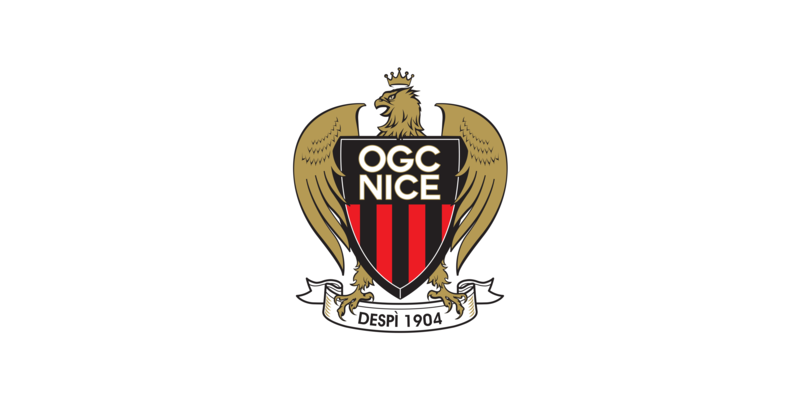 Find the best live streams for all of Nice's fixtures this season in Ligue 1 below.
Olympique Gymnaste Club Nice Côte d'Azur is a French professional football club based in the city of Nice. Known commonly as simply Nice, the club currently competes in Ligue 1, which is the top division of French football. Nice traditionally plays in black and red stripes as their home strip.
Nice currently play at the Allianz Riviera, which has been their stadium since it opened in 2013, with their first game at the stadium coming against Valenciennes. Previously, the club played its home matches at the Stade Municipal du Ray from 1927 until 2013. Their current home has a maximum capacity of 36,178 — more than double their previous stadium — and is the 10th-largest football stadium in France.
Nice hare a rivalry with fellow Ligue 1 side Monaco.
Nice Honours
Nice's time throughout various leagues in French football has led to them winning multiple trophies across different levels of competition. They are four-time champions of Ligue 1, with all four of their victories coming in the 1950s. The club won their first league title in the 1950/51 season, following it up with another in the next campaign in 1951/52. Another two followed as they were crowned champions in 1955/56 and 1958/59, although the latter is the last time they have ever won the top league. Nice have also won Ligue 2 four times in their history, doing so in 1947/48, 1964/65, 1969/70 and 1993/94. In addition, they have also won two Division 3 titles, doing so in 1984/85 and 1988/89.
Nice have also had success in cup competitions during their history. They won the Trophee des Champions for the only time in their history in 1970 when they defeated Saint-Etienne 2-0 in the final. The club have also won the Coupe de France three times in their history, the first coming in 1952 when they overcame Bordeaux. They then beat Marseille 2-1 in the 1954 final, with their most recent victory being in 1997 as they edged past Guingamp on penalties.
Nice History
Nice's history began in 1904 when the Gymnaste Club de Nice, a club with a primary concentration on gymnastics and athletics, was established. The club was reorganised as the Olympique Gymnaste Club de Nice in 1924, growing football and other sports. The French league was founded by several clubs, including Nice, who first alternated between the first and second divisions.
Nice's first championship came in 1951 when it won the French league. One season later, Nice dominated the domestic scene once more, winning the Coupe de France and the league. The team continued to win awards throughout the 1950s as the club's trophy cabinet welcomed three trophies from the top division of French football as well as the Coupe de France in 1954. Additionally, Nice struggled financially at the start of the twenty-first century and fell short of the League's financial standards; as a result, it was demoted to Division 3. The club needed five years to settle down and return to Ligue 1. Nice have been on an upward trajectory ever since a takeover was completed by Chien Lee and Alex Zheng in 2016 and even qualified for the Champions League in 2016/17.